Destination weddings are becoming increasingly popular, and for good reason. Planning a wedding on your own can be quite costly, but with the help of some helpful tips in this article, you can save thousands of dollars on your big day! From finding the perfect venue to negotiating affordable deals with caterers and florists, these tips will have you well on your way to planning the wedding of your dreams – on a budget!
How to Save on Destination Wedding Costs?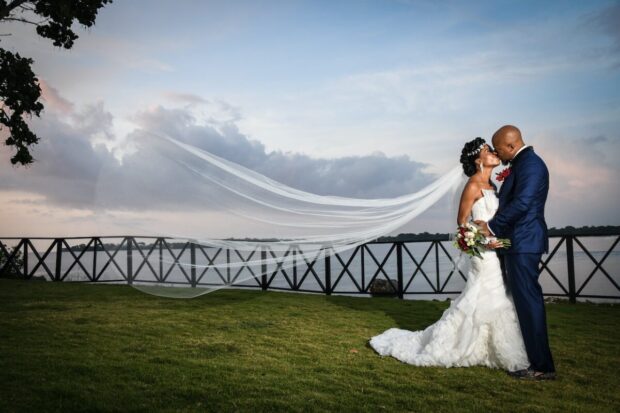 If you're thinking of tying the knot in a destination, but don't want to break the bank, follow these tips:
Do your research. Before you book your flights or make any other big decisions, do your research and figure out what it will actually cost to have your wedding in that particular city or country. You can use websites like Wedding Wire or The Knot to get an idea of average costs for specific venues, services and package options.
Save on transportation. One of the biggest expenses associated with a destination wedding is transportation. By planning ahead and looking for deals on airline tickets, car rentals and hotels, you can save big time on your travel budget.
Plan ahead. Start planning your wedding as early as possible in order to save money on everything from flowers to nuptials supplies. By doing your homework and having solid estimates before making any commitments, you'll be less likely to run into any last-minute surprises.
Be organized. The key to saving money on your destination wedding is being organized from start to finish. Have all of your documents in one place (such as contract documents, florist orders, etc.), designate a designated person who will take care of all the details and be responsible for budgeting, and stick to your original plan as much as possible.
Ask for help. If you find yourself struggling to stay on track or manage your finances during your wedding planning, don't be afraid to ask for help from friends or family members. They may be able to offer some sage advice or steer you in the right direction when it comes to cost-effective wedding planning tips.
Planning a Destination Wedding with a Budget in Mind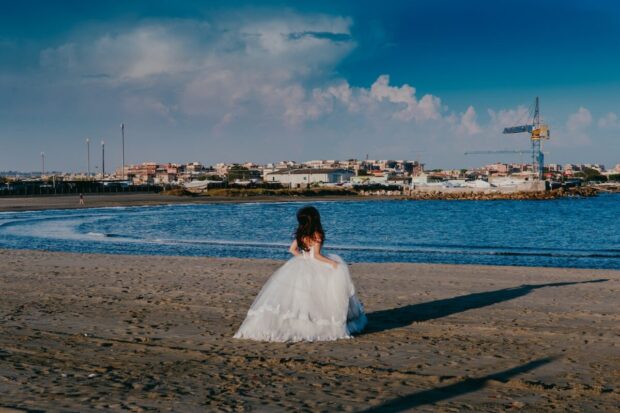 A destination wedding can be an amazing way to celebrate love with your friends and family. But planning one can be daunting if you don't have a lot of money to work with. With some creative planning and deception, though, you can still have the wedding of your dreams without breaking the bank.
Consider hiring a planner. A planner will help you navigate all of the bureaucratic hoops that come with planning a destination wedding on a budget. They will also keep track of all of the necessary paperwork and make sure that everything goes smoothly on the big day.
Skip the extravagances. Many destination weddings involve large-scale events like extravagant wedding receptions or big island excursions. While these might be fun in theory, they can quickly add up in cost. Instead, focus on smaller, more affordable details that will still make your day special.
Be creative about saving money. There are always ways to save money on a destination wedding – even if it means forgoing some of the fancier elements. For example, you could skip pricey catering and instead set up a buffet style meal with friends and family donations going to charity. Or consider having a DIY ceremony – just make sure to take into account all of the costs associated with setting up and tearing down a temporary altar!
Customizing Your Destination Wedding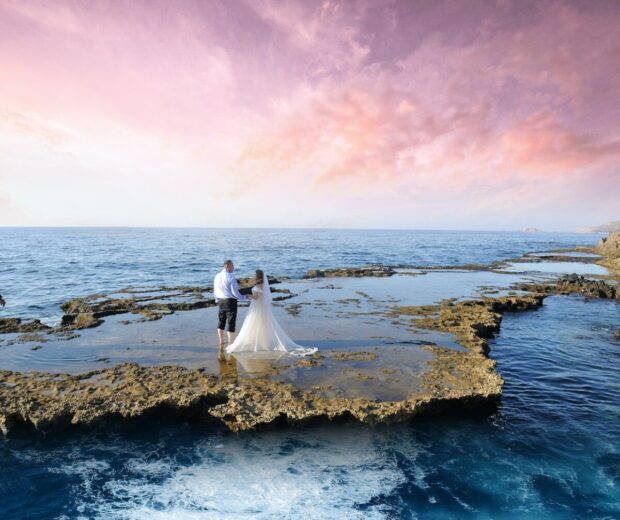 When planning a destination wedding on a budget, there are a few tips to keep in mind.
– First, start by looking at the weather forecast for your wedding date. Make sure that the temperature will be comfortable all day, and be prepared for any inclement weather that might come up.
– Another key factor to consider when planning a destination wedding is the cost of transportation. Consider airfare, car rentals, and bus tickets when figuring out your budget.
– Finally, make sure to account for additional costs such as flowers, catering, and photography. By taking these steps, you can create a dream wedding on a budget that will be memories you'll never forget!
Tips for Making your Destination Wedding Memorable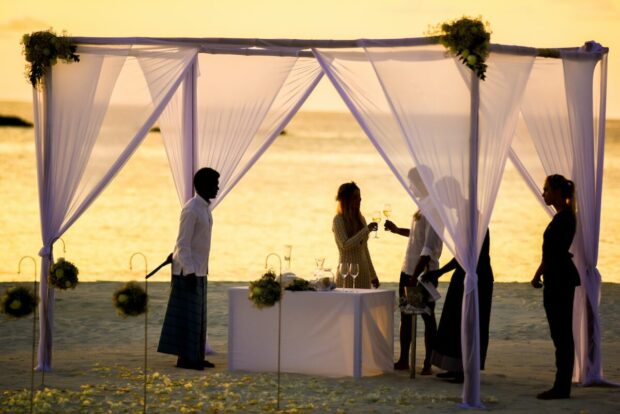 There's no need to break the bank when planning your dream destination wedding. With a little bit of clever planning, you can save thousands of dollars without compromising on quality or taste.
Here are a few tips to help you achieve your budget-friendly wedding goals:
Start with a budget and stay within it. Don't let your emotions get in the way of sensible financial planning – if you know in advance that you can't afford something, chances are you won't even consider it as a wedding option. Set aside some time each month to review all your expenses and see where you can make cuts. You might be surprised at just how much money you can save by cutting back on certain areas.
Think outside the traditional wedding venue. Many couples struggle to find affordable weddings that fit their unique personalities and style. Instead of settling for an average banquet hall or resort, consider booking a luxurious hot spring retreat or rustic cabin in the woods for your ceremony and reception. You'll be able to enjoy your day without breaking the bank, and guests will appreciate the unique setting – not to mention all the stunning views!
Go green! Taking care of both your financial and environmental responsibilities is important when planning your destination wedding. Consider using eco-friendly transportation options, choosing sustainable florists and planners, and using recycled or environmentally friendly materials for your wedding decorations and favors. You'll feel good knowing that you're helping to preserve our planet while celebrating your special day!
Conclusion
Weddings can be very expensive, and if you're on a tight budget, it can be difficult to find places to save money. However, by following these tips, you can plan your dream destination wedding on a budget while still having everything you want. From choosing the right wedding planner to finding affordable venues, these tips will help make your dream wedding come true without breaking the bank.