The number of travelers who are choosing to stay in all-inclusive resorts is on the rise, according to a new survey. What does this mean for other types of travel?
The future of all-inclusive resorts is a survey that shows the changing landscape of all-inclusive travel.
A new study from Marriott International examines the shifting dynamics of all-inclusive resorts in the Caribbean and Latin America.
To demonstrate how all-inclusive resorts are ideally suited to meet the demands of the modern traveler, Marriott conducted extensive research in the region, soliciting feedback from industry influencers, gathering insights from Marriott's executive leadership, and conducting a consumer survey with Maru/Blue.
Marriott International's all-inclusive resort portfolio is rapidly growing. Marriott purchased Elegant Hotels in 2019 and announced in February 2023 a long-term deal with Sunwing Travel Group's hotel subsidiary, Blue Diamond Resorts. Marriott has quadrupled its all-inclusive presence with Blue Diamond and is now one of the top ten worldwide all-inclusive players, with ambitions to grow to more than 30 locations by 2025.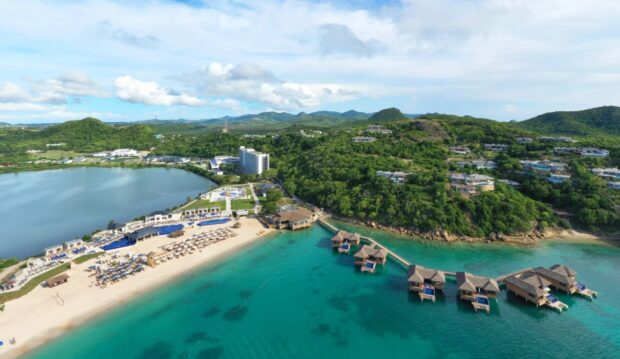 The popularity of all-inclusive hotels was shown by Marriott's study into the all-inclusive industry.
More than half of the 1,515 people polled (54%) indicated they are likely to choose an all-inclusive resort for their next trip, according to the findings. Younger generations are equally enthusiastic about the idea. Seventy percent of respondents between the ages of 18 and 34 said they would consider all-inclusive, compared to 58 percent of those between the ages of 35 and 54.
All-inclusive resorts that can provide cultural activities in their locations are in high demand. When choosing an all-inclusive resort, almost two-thirds of respondents (64 percent) rated "new and distinctive cultural experiences" as one of the most essential characteristics.
During a roundtable discussion on the appeal of all-inclusive resorts, Marriott also questioned families about their thoughts, revealing that parents like the concept of kids' clubs where children can spend time with their friends while adults spend time together. Families like the variety of activities available, which allows them to have fun together.
"The Caribbean and Latin America have long been a growing area for Marriott International, and we continue to see opportunity for long-term development, particularly in our all-inclusive resort portfolio," said Brian King, president of Marriott International for the Caribbean and Latin America.
"With its rich cultural variety, intriguing history, and world-class leisure attractions, the area is well-positioned to provide consumers with the memorable experiences they seek. Consumers have told us that local discovery, excellent food and beverage options, and carefully tailored family packages for all ages are top of mind. Marriott International prioritizes listening to consumers and delivering precisely what they want in a unique and unexpected manner. It's encouraging to see that the study backs up our theory and demonstrates our dedication to provide our adventure-seeking visitors with the most memorable travel experiences possible."
The bloomberg pursuits is a new survey that shows the changing landscape of all-inclusive travel.