Barcelona, a captivating city on Spain's northeastern coast, is a blend of rich history, modern art, and vibrant culture. While many tourists flock to its famous attractions, there's a whole world of hidden gems that locals cherish.
If you're eager to experience Barcelona beyond the usual tourist spots, here's your ultimate guide to navigating the city like a true local.
1. Embrace Public Transportation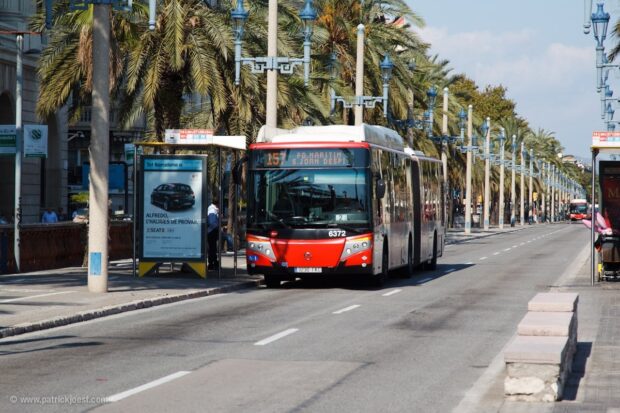 The metro and buses are the lifelines of Barcelona's transportation system. Opt for a T-10 ticket, allowing ten rides on various modes of public transport, and avoid the hassle of buying individual tickets.
Pro Tip: The metro is efficient, but don't overlook the extensive bus network. Buses often take scenic routes through charming neighborhoods.
2. Stroll Through Neighborhoods
Barcelona is a city of neighborhoods, each with its own character. Take time to explore:
Gràcia: A bohemian enclave with narrow streets, cozy squares, and a relaxed atmosphere.
El Raval: A multicultural hub with eclectic boutiques, art galleries, and a vibrant street art scene.
Poble-sec: Known for its local vibe, tapas bars, and the stunning Montjuïc hill.
3. Master the Siesta Culture
Like a true local, embrace the midday siesta. Many shops and businesses close between 2 pm and 5 pm, allowing locals to recharge. Use this time to enjoy a leisurely lunch or relax in a park.
4. Discover Gràcia's Secret Passages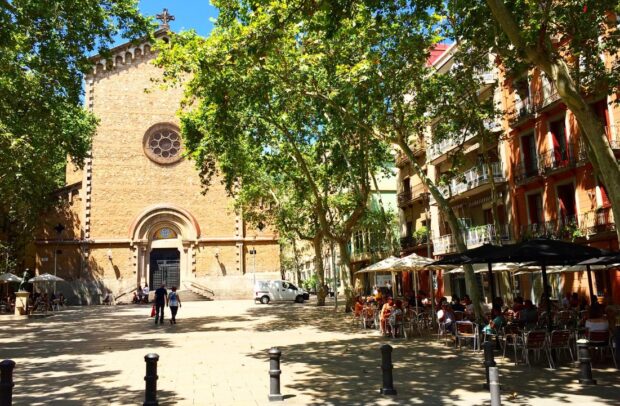 Gràcia boasts hidden passages known as "passatges." These charming shortcuts are often lined with boutiques, cafes, and small galleries. Passatge de la Pau is a favorite, showcasing stunning architecture.
5. Dine Late Like the Locals
Barcelona's dining scene operates on a different schedule. Locals usually have dinner around 9 pm or later. To truly experience local dining, adjust your mealtime accordingly and enjoy the city's bustling nightlife.
Pro Tip: Try the "menú del día" or "menu of the day" offered at many local restaurants for a budget-friendly way to sample Catalan cuisine.
6. Shop at Local Markets
Mercat de la Boqueria is famous, but locals frequent Mercat de Sant Josep de la Boqueria, located in Gràcia. Explore the stalls of fresh produce, cheese, meats, and seafood. Engage with vendors for a truly authentic experience.
7. Uncover Barcelona's Beach Culture
Barcelona's beaches are more than just a place to sunbathe. Join locals in a game of beach volleyball, take a dip in the Mediterranean, or rent a paddleboard for an active day by the sea.
Pro Tip: Bogatell Beach is a local favorite, known for its relaxed atmosphere and cleaner, quieter spaces.
8. Attend Local Festivals and Events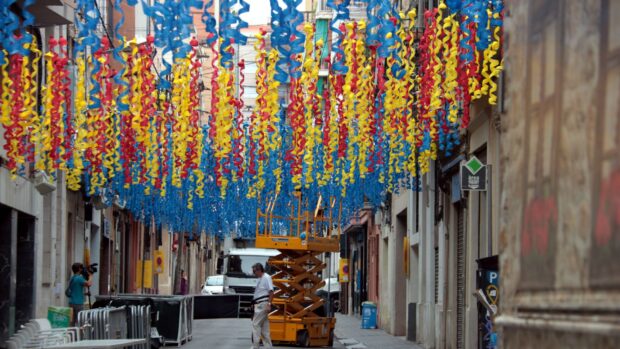 Immerse yourself in Barcelona's rich cultural calendar by attending local festivals. From the Gràcia Festival with its intricately decorated streets to the Festa Major de Sants, there's always something exciting happening.
9. Explore Beyond Park Güell
While Park Güell is a must-see, venture into the lesser-known Parc de la Creueta del Coll for a more peaceful experience. Enjoy its swimming pool, sculptures, and stunning views.
10. Join a Language Exchange
Connect with locals while improving your language skills by joining a language exchange meetup. These events provide an excellent opportunity to make friends and gain insights into local life.
11. Visit Local Libraries and Bookstores
Barcelona is a literary city with a deep appreciation for books. Explore local libraries like Biblioteca de Catalunya or bookstores like La Central, where you can find both Spanish and Catalan literature.
12. Cycle Through the City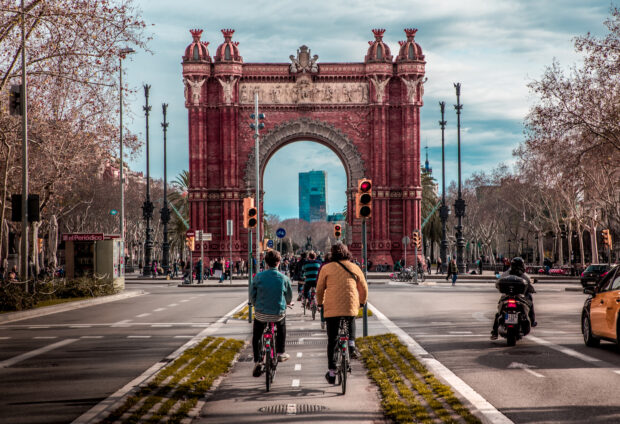 Rent a bike and explore Barcelona's bike-friendly lanes and paths. Cycle along From its stunning architecture to the beach promenade, through parks, and into various neighborhoods for an active and immersive experience.
13. Enjoy Vermouth Hour
Join locals in the tradition of "vermouth hour" (la hora del vermut). Usually around midday on weekends, this ritual involves sipping vermouth and enjoying tapas before lunch.
14. Witness the Castells
Experience the Catalan tradition of building human towers, known as "castells." Check local event listings to witness this incredible display of strength, coordination, and culture.
15. Use Local Phrases
Learn a few basic Catalan phrases to connect with locals on a deeper level. Even a simple "Bon dia!" (Good morning!) can go a long way in sparking conversations.
Conclusion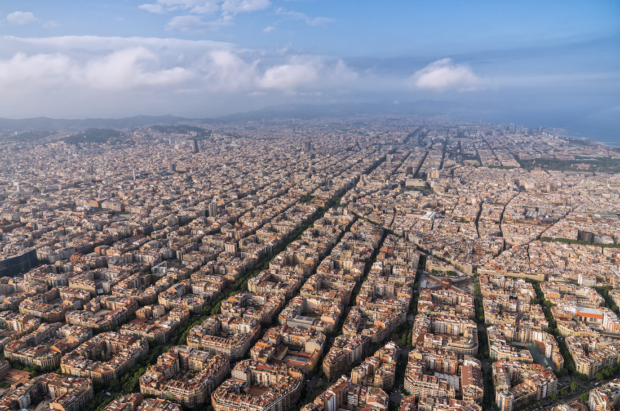 Barcelona holds a treasure trove of experiences beyond the beaten path.
By embracing the city's rhythms, engaging with locals, and exploring its lesser-known corners, you'll uncover a side of Barcelona that few tourists get to see.
Remember, the key to navigating Barcelona like a local is to embrace its vibrant culture and immerse yourself in the unique lifestyle that makes this city so enchanting.