While Switzerland is most well-known for its ski resorts, the country is also home to some of the most beautiful hiking trails in the world. If you're looking to escape the crowds and experience some of Switzerland's natural beauty, here are a few stunning hikes that aren't on most tourists itineraries.
The first hike on our list takes you to the picturesque village of Gimmelwald. Situated high in the Bernese Alps, Gimmelwald offers breathtaking views of the valley below. The hike to Gimmelwald is relatively easy, making it perfect for those who don't have a lot of experience hiking.
If you're looking for a more challenging hike, head to the village of Grindelwald. From Grindelwald, you can take a cable car up to First, where you'll be greeted with panoramic views of the Eiger mountain. The hike from First to Bachalpsee lake is strenuous, but it's well worth it when you reach the serene alpine lake at the end.
Finally, no visit to Switzerland would be complete without taking a hike through one of its famous glaciers. The Aletsch Glacier is in Valais and is the largest glacier in Europe. The trail that leads through the glacier is easy to follow and provides stunning views of this massive body of ice.
The Best Hikes in Switzerland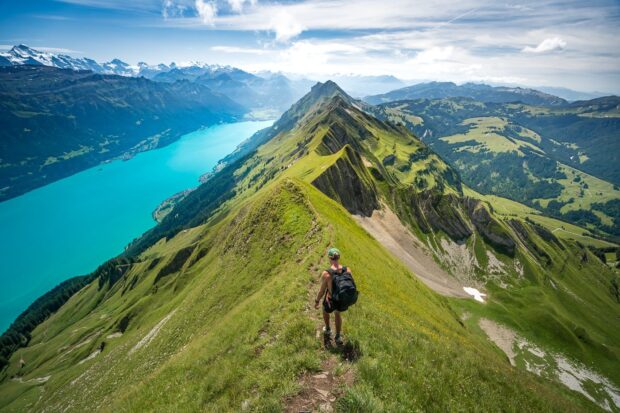 The Swiss Alps offer some of the most stunning hiking trails in the world. But with so many options, it can be hard to know where to start. That's why we've put together this list of the best hikes in Switzerland, perfect for any traveler looking to get off the beaten path and explore the beautiful country.
1. The Eiger Trail: This popular trail takes hikers past several Alpine glaciers and offers stunning views of the Eiger massif. The trail is well-marked and relatively easy to follow, making it a great option for beginners.
2. The Seven Lakes Walk: This short but sweet hike takes you through seven different alpine lakes, each more beautiful than the last. The trail is easy to follow and perfect for a half-day hike.
3. The glacier Gorge Trail: This challenging hike is not for the faint of heart, but those who brave it are rewarded with incredible views of several glaciers and waterfalls. The trail is slippery in places and can be crowded, so make sure you're prepared before embarking on this one.
4. Monte Rosa: For those looking for a longer hike, Monte Rosa offers days' worth of exploration. The trail takes you through meadows full of wildflowers, pristine forests, and eventually up to one of the highest peaks in Switzerland.
No matter what your hiking level, there's a perfect trail waiting for you in Switzerland. So what are you waiting for? Start planning
Planning Your Trip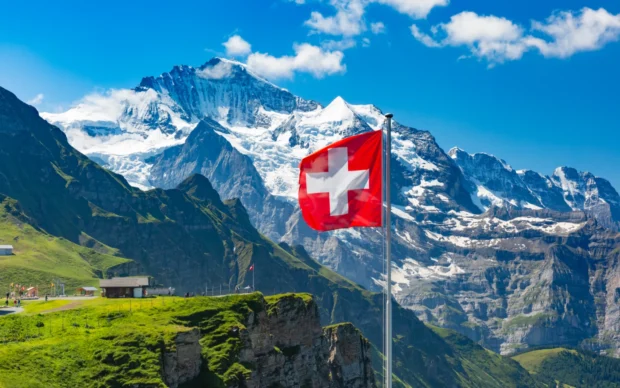 When planning your trip to Switzerland, be sure to research the best hikes that the country has to offer. Many stunning hikes are not on most tourists' itineraries. By doing your research, you can make the most of your time in Switzerland and see some amazing sights. Here are a few tips for planning your trip:
1. Decide when you want to go. Switzerland is a popular destination, so be sure to book your tickets in advance. The peak season is from June to August, but September and October are also great months to visit.
2. Choose your destination. There are many beautiful places to hike in Switzerland, so it's important to pick one that best suits your interests and abilities.
3. Make a list of must-see sights. Once you've decided on a destination, make a list of all the places you want to see. This will help you plan your route and make the most of your time in Switzerland.
4 . Pack wisely. Be sure to pack appropriate clothing and gear for your hike. Depending on the time of year and the region you're visiting, you'll need different items. For example, if you're hiking in the Alps, you'll need warm clothing and sturdy hiking boots.
5 . Get a map. A good map is essential for any hike, so be sure to pick one up before you go. This will help you stay on track and find your way back
When to Go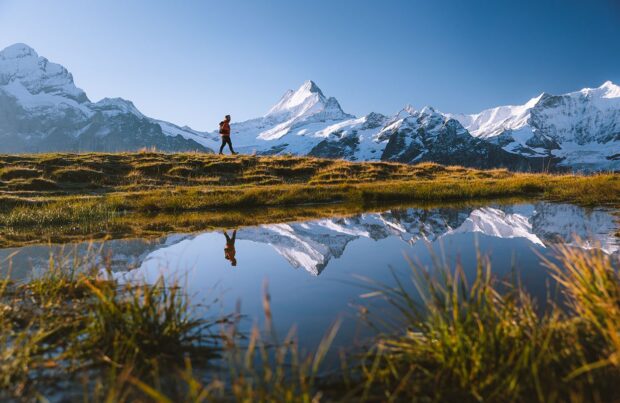 If you're looking to avoid the crowds and experience some of the most stunning scenery Switzerland has to offer, then consider hiking one of these less-traveled trails. The best time to go depends on the particular hike you're interested in, but generally speaking, the spring and fall are ideal for avoiding both the heat of summer and the cold of winter.
One of the most popular hikes in Switzerland is the Jungfrau Region, which includes trails leading up to the famous Eiger North Wall. The best time to hike here is between June and September when the weather is most stable. If you're looking for a challenge, consider hiking the Aletsch Glacier Trail, which at 22 miles (35 kilometers) is one of the longest glacier hikes in Europe. This trail can be hiked from late June to early October.
Another great option is the Ticino Region in southern Switzerland, where you can find both easy day hikes and multi-day treks. The warmer climate means that this region can be hiked year-round, although spring and fall are again the best times to go if you want to avoid the heat or crowds. One must-do hike in Ticino is the Sentiero dei Sassi Rossi, which takes you past red sandstone cliffs and breathtaking views of Lake Maggiore.
What to Pack for a Hike in Switzerland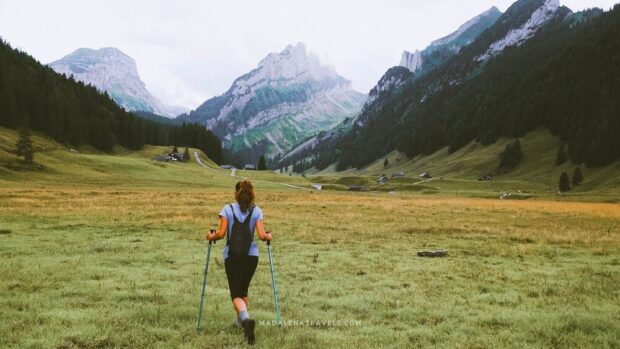 No matter what time of year you hike in Switzerland, you need to be prepared for all weather conditions.
The best way to stay comfortable is to dress in layers. A base layer of wool or synthetic material will help wick away sweat and keep you warm, even if it gets wet. An insulating middle layer will add warmth, and a waterproof outer layer will protect you from the elements.
In addition to clothes, pack plenty of food and water, a first-aid kit, a map, and a flashlight. If you're hiking in the winter, you may also need crampons or snowshoes.
Conclusion
If you're looking for some breathtakingly beautiful hikes in Switzerland that aren't tourist traps, then this list is for you. From the alpine meadows of the Engstligenalp to the glaciers of the Jungfrau region, these hikes will take your breath away. So pack your hiking boots and water bottle, and get ready for an adventure.