Holidays are all about making the most of the time you have with your loved ones and family and friends. Hence, when you are thinking of holidays in 2023 you need to know how you want to optimize the time you have. Different people have different ways to go on a holiday. While some prefer to relax on a beach, some prefer to head into the wilderness and explore nature in its raw form. If you fall in the latter category you can look for the best wildlife holiday ideas in 2023 that can help you make the most of your holiday time.
Planning your wildlife holidays the right way would be critical. Hence, you need to have relevant information on what destinations you should choose and book. If you are not much into researching you can always opt for Naturetrek wildlife holidays which offer you the best ways to spend time with your loved ones.
Here are the 7 best wildlife holiday ideas you can use in 2023.
1. Explore the Plains of Masai Mara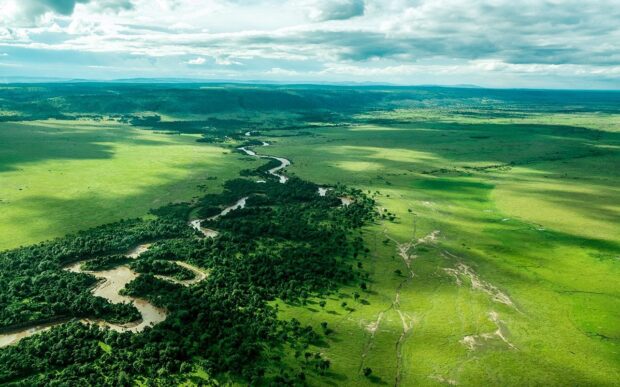 Thousands of people visit Kenya to witness the Great Migration, but there is more Kenya has to offer. Masai Mara has been the setting of various great documentaries and wildlife movies and therefore the best wildlife holiday idea for 2023 is to visit the plains and watch the action in person.
With vast stretches of grassland, Masai Mara has Africa's top predaytors and wildlife and you can see them here in action. You can hop on to your 4X4 safari vehicle and head for some game drives and explore leopards, cheetahs, lions, zebras, wildebeest and rhinoceroses in their natural habitat. With guided Masai Mara tours you can make the most of your time and budget in Kenya.
2. Go Tiger Spotting in India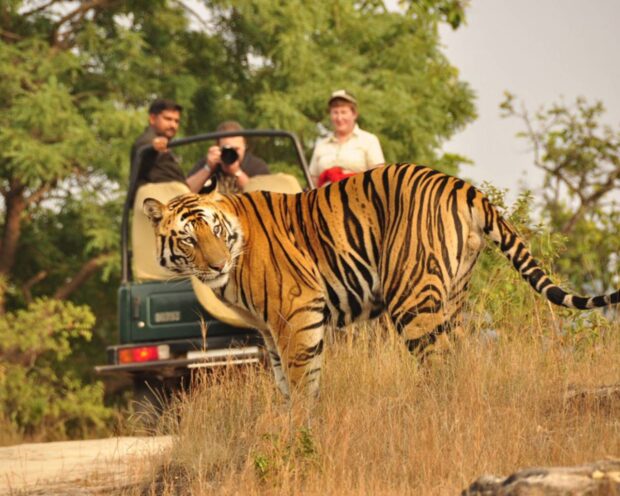 If you are passionate about tigers, India is one of the best destinations that you can visit for some spectacular wildlife experiences. With plenty of tiger reserves and national parks, you can go tiger spotting across multiple tiger reserves that offer picturesque landscapes and the right adrenaline rush that you want when you spot the big cat.
Here you can visit Bandhavgarh National Park, Ranthambore National Park, Pench National Park, Kanha National Park and Jim Corbett National Park which provides you with the best wildlife experiences in India. Many of these national parks also provide you with excellent lodging and accommodation experiences within the park which adds to the experience.
3. Visiting Romania's Danube Delta & Carpathian Mountains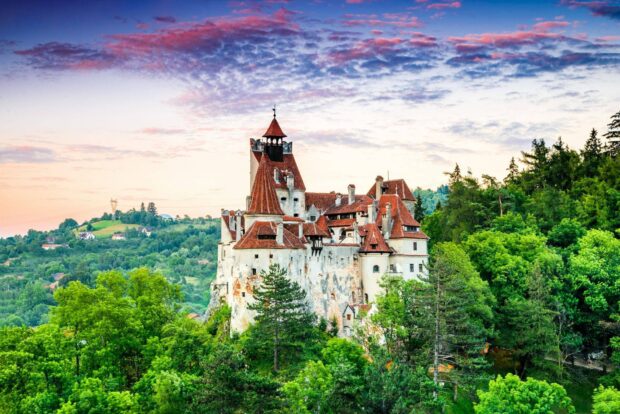 Danube Delta is Europe's largest wetland and is formed where the mighty Danube river meets the Black Sea. However, in doing so, Danube Delta has become home to plenty of birds that live and migrate here. If you are into bird watching you can find plenty of species here.
With stunning unspoilt landscapes and environment, Danube Delta is also UNESCO World Heritage Site and passes through many other countries like Austria, Bulgaria and Croatia. Birds like pelicans, eagles, swans, cormorants, egrets, ibises, geese and cranes are a common sight here. However, you can also find many migratory birds here that make this place a birdwatcher's paradise.
Hence, when you are here you need to bring in the best binoculars for birdwatching to ensure that you don't miss out on any birds. Romania is also quite popular for Eurasian Lynx as many visitors come here to track and watch them live in the Carpathian Mountains. These mountains offer visitors explore the wildest side of Europe in the best possible way.
4. Experiencing Costa Rica's Wildlife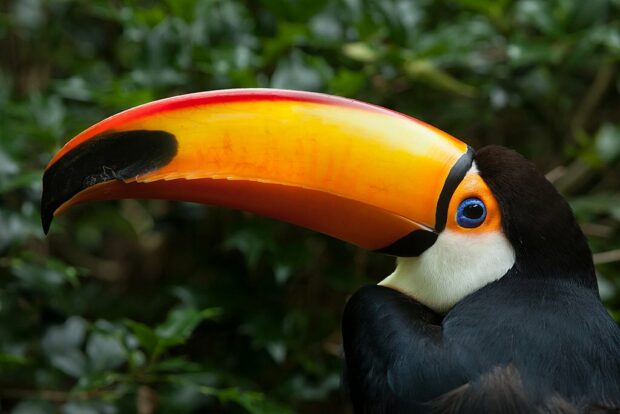 While being half the size of England, Costa Rica has managed to earn a global reputation for being one of the best places for wildlife experiences. This tiny nation packs a surprisingly vast amount of diversity of animals, birds and plants and corals.
The country has 27 national parks, 8 biological reserves, 13 forest reserves and a lot more to provide you with a wildlife holiday experience like no other. One of the main attractions of Costa Rica's wildlife is sloths. However, apart from sloths, you can witness humpback whales, macaws, howler monkeys, white-faced capuchin monkeys, toucans, hummingbirds, green iguanas and green sea turtles.
5. Explore the Okavango Delta in Botswana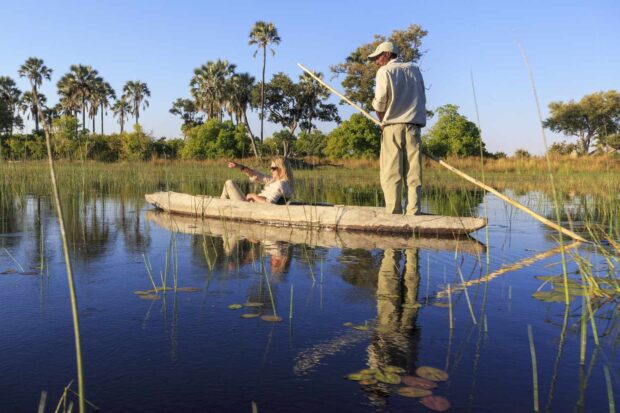 Botswana has emerged as one of the leading nations that thrive on wildlife tourism. Hence, if you are looking for some breathtaking landscapes and incredible wildlife experiences you can head to the largest inland delta in the world – The Okavango Delta. This vast area creates a lush and waterlogged oasis for many mammals, predators and birds.
Hence, it is a perfect place for you if you are interested in some stunning game-viewing experiences. Here you can watch lions, leopards, cheetahs, African wild dogs and hyenas competing for their share of the hunt. You can also go for some night safari expeditions and mokoro rides that allow you to navigate through the mushy landscape.
6. Visit Australia's Best National Parks
Australia might be the Land Down Under, but when it comes to wildlife experiences, Australia is right on top of the list. With luscious greenery, dramatic landscapes and river gorges and plenty of mountains, Australia have plenty of national parks that speak volumes about its wildlife and nature. Hence, you can explore some of the top national parks in Australia that provide a window into the local wildlife.
The Uluru-Kata Tjuta National Park is the most visited where visitors head to see Uluru, a 1000-foot high sandstone formation. You can also head to other national parks like the Kakadu National Park, Karijini National Park, Pulu Keeling National Park, Murray-Sunset National Park and many others.
7. River Cruises on the Amazon River in Brazil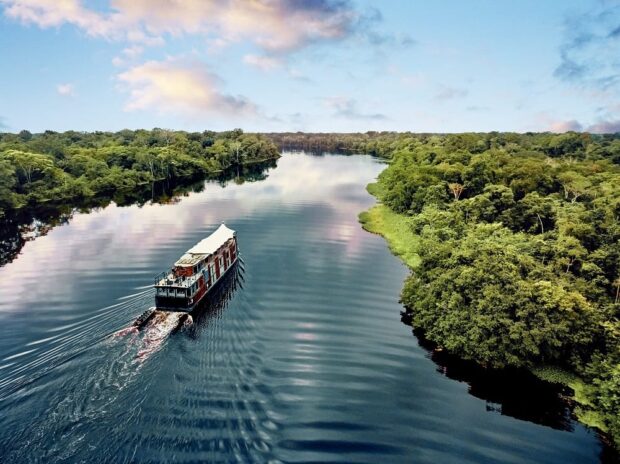 If you are looking for a unique wildlife experience, the Amazon River cruise is a great way to explore nature in its raw form. Today, you can find plenty of river cruises that allow you to navigate through the dense Amazon forest while exploring the animals and birds that reside in it.
Most of these cruises begin in Manaus, Brazil and they offer you a week's trip as you snake through the river seeking out the abundant wildlife that lives in the world's greatest wilderness. If it's your first time on a river cruise you need to know useful tips that can help you make the most of your time.
Conclusion
With plenty of wildlife holiday ideas, you need to focus on how you want to make the most of the time you have. Also, various countries and continents provide you with distinct wildlife experiences, landscapes and breathtaking locations. Hence, you need to evaluate what you want from your next wildlife holiday and look for the best tour operators and tours that provide you with value-for-money deals.