A self-service counter at a hotel enables the guests to manage their reservations, their check-in and check-out experience etc.
A self-service kiosk goes a long way in improving customer satisfaction and turn around time of the hotel business.
So if you own a hotel, then getting self service kiosks can greatly uplift your business.
This article lists some of the ways in which a self-service counter can help your business and the right way to program a kiosk.
A Self-Service Counter At your Hotel Can Be Of Great Help
1. It Improves The Customer Experience To A Great Extent
In the hospitality sector, the customer is king. If the customer is satisfied with your services, he will come back to your hotel.
Also, if a customer likes your hotel's services, he will send out a positive word of recommendation to his friends and family.
2. It Improves The Overall Efficiency Of Running The Hotel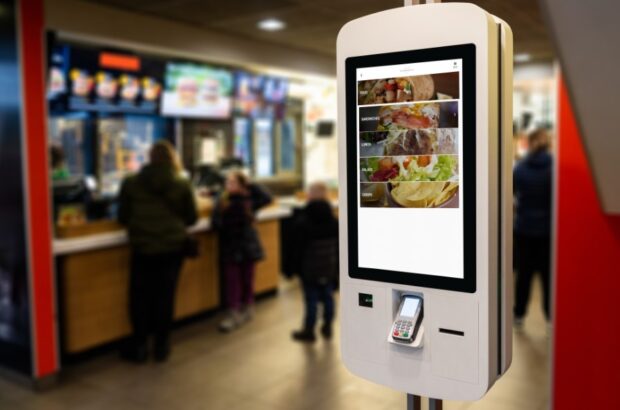 A self-service counter not only helps the customers of a hotel but also serves the service personnel, contractors etc., who visit the hotel for regular maintenance work.
The contractors can directly check in at the hotel without having to wait at the front desk.
This reduces wasteful waiting periods, and it improves the turnover of the business.
The front desk employees are also much relieved of their regular burden as they can completely dedicate their energy to serving the customers.
3. Self Service Counters Can Be Highly Flexible
The most significant advantage of a self-service kiosk is that it is adaptable. So the technology or the software that supports the kiosk can be upgraded as and when required.
Usually, when hotel owners bring automation into their business, they do so in a stepwise manner.
So if the kiosk handles wayfinding at the beginning, it can be easily reconfigured to handle check-ins and check-outs if everything runs smoothly.
4. Self Service Counter Can Be Repaired And Upgraded Remotely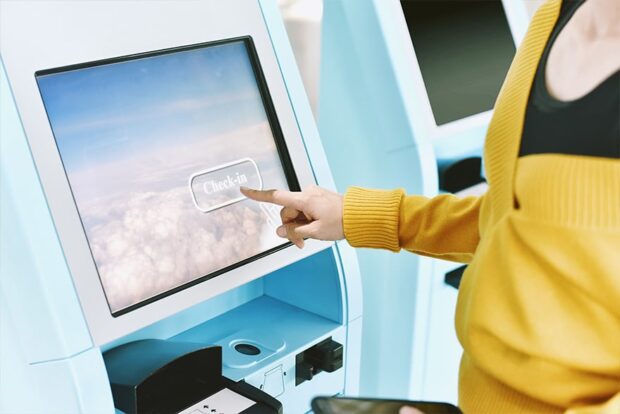 Most of the kiosks are connected digitally, and several applications on them are stored in the cloud.
So another great advantage of these kiosks is that new content or software can be loaded quite easily into these systems. This makes the overall maintenance hassle-free.
5. Self Service Counters Can Free Up Floor Space
If a hotel does not have a self-service kiosk, it will require an elaborate reception space.
Designing a reception or a service desk takes up floor space and is quite expensive.
An automatic system, on the contrary, frees a lot of space which can be put to use to improve the look of the lobby or expand the restaurant.
6. Kiosks Give An Opportunity For Digital Marketing
A kiosk is a great place for digital marketing. For instance, if you have a few restaurants in the city, you can promote them through the kiosk display.
Moreover, the screen can show pop-up advertisements at regular intervals and this can fetch you extra revenue from other brands that you advertise for.
However, you must be careful to program the advertisements in such a manner that they do not start disturbing your client.
7. Self Service Counters Are A Great Way To Build Brand Loyalty
The self-service kiosk is a part of your hotel, and it can help build brand loyalty among your customers.
Brand colors, logos, and brand-specific designs are a great way to make the customers identify with your brand.
So make sure that the kiosk installed in your lobby or doorways also reflects your brand-specific color, logos, designs etc.
8. They Can Improve the Overall Profit Of The Business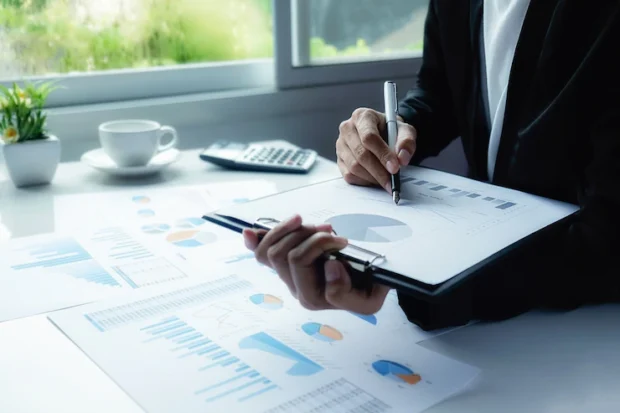 The initial cost of establishing a self-service counter may be slightly higher, but the benefits, in the long run, outdo the cost.
They improve brand image, and they improve the efficiency of the business. Moreover, an automated system reduces the need for hiring human personnel, which in turn reduces a lot of the costs.
Some Things To Keep In Mind Before Installing A Self-Service Kiosk In Your Hotel
1. Do Not Use The Kiosk As A Replacement For Human Resource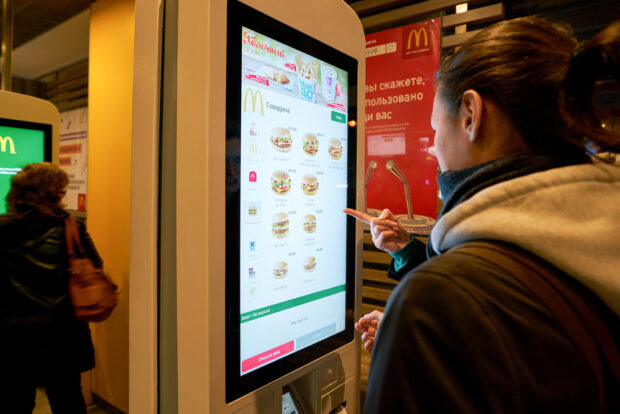 However, it is vital to remember that automatic cannot completely replace human interaction in any industry.
Especially in the hospitality sector, your customers might enjoy personal interaction with a human.
Also, in critical situations, like when there is a rush in the restaurant or when there is a mishap in the hotel, human interaction may be of great help.
2. Take Care Of The Interface Of The Self Service Kiosk
Another thing that is vital for the success of your hotel's self-service kiosk is that the interface should be easy to understand.
Your customers will have to navigate through the interface, and if they are unable to do so easily, they will be confused and irritated.
It is also important to make the interface available in multiple languages. So if your hotel attracts international guests, then it must be available in all the major languages of the world.
3. Take Care Of The Technical Glitches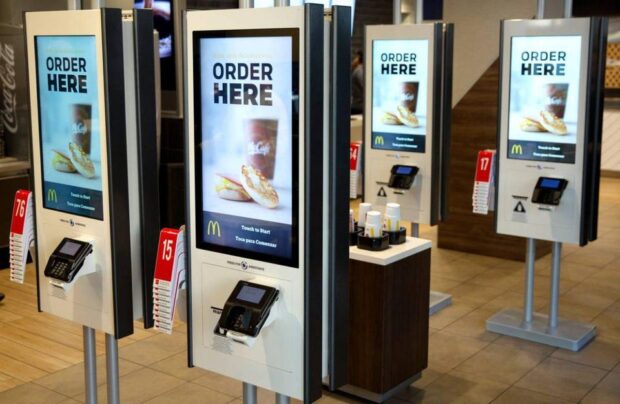 An automated system is bound to face technical glitches at some point in time. But you have to make sure that the technical glitches are not too frequent.
Overheating of the device, software needing upgrades etc., are some of the common problems that you may have to deal with.
However, if you have a maintenance contract with the organization that supplied the system to begin with, you should be fine.
Most manufacturers have yearly maintenance contracts, and they take care of all the upgrades and replacements that your system might need.
Conclusion
A self-service kiosk can be a great addition to the lobby of your hotel. It will signal to your guest that your hotel is in line with the latest technological advancements.
It will reduce customer turnaround times, and it will improve customer satisfaction rates. They can also help to fetch advertisement revenue and improve brand awareness.
However, an automated system can never replace human presence and that too in the hospitality sector, where customers look for warm and personal human interaction.