The end of summer is just around the corner, which means you're probably getting ready to go on a beach holiday. But before you head to the Caribbean, you should first make sure you have everything you need to make the trip hassle-free.
You've decided to take a vacation. It's a great idea, and it should be the crowning achievement of your summer. You need a place to go, and somewhere to stay. You also need to pack, but you're not sure what you need to bring. With a little preparation you can travel with minimal stress and anxiety.
We have all been there: you're packing for a trip that includes a long flight, a flight delay, and a long car ride. If you thought packing for a week-long beach vacation was going to be easy, you were wrong. You're sure to run into every possible problem, from clothes that won't dry in time for the flight to forgotten items, that you'll be forced to go back into the city for.
Have you ever wondered whether you could go to the beach with only your carry-on luggage? I'm sure you can. Here's a step-by-step guide to help you pack for your next minimalist beach vacation. You'll also discover a timetable for when each step should be done, as well as instructions on how to prepare for a beach trip with just a carry-on (with a packing list!).
It's usually a good idea to pack light. It enables you to stroll right off the aircraft, through the airport, and into the pleasant sunlight. You'll arrive at the hotel quicker and be able to begin enjoying your beach vacation straight away.
Vacations are much too brief. I don't want to spend any of my time waiting for my baggage to arrive. Traveling with just my carry-on luggage allows me to begin enjoying my beach trip as soon as I walk off the aircraft.
If I'm going to the beach by car, carrying a smaller luggage allows me to put a portable cooler, my favorite beach chairs, and a foldable beach umbrella in the trunk. Not to mention space for souvenirs and all of the seashells I gathered.
While this step-by-step strategy may seem to be a lot of preparation, it isn't when you know what you need to accomplish. And sticking to this basic strategy makes packing all of your beach necessities a breeze.
Have I persuaded you?
Here's how I travel light to my favorite beach locations in a step-by-step guide. You'll learn not only how to travel with only a carry-on, but also when to start packing and what to bring on your next beach trip.
Here's where you can get a free printable beach packing list.
Then it's only a matter of going on vacation!
The first step is to choose your baggage.
When: Whenever possible
This is the first (and maybe most essential) step in going to the beach with just your carry-on luggage. Your carry-on baggage will make or break you, so think about your choices carefully.
Whether or not you've booked your trip, double-check the amount and weight of luggage you'll be carrying against your baggage limits. Of course, this isn't essential if you're going on a road trip to the beach, but it's particularly vital if you're flying.
The rules for airline carry-on luggage vary based on a number of variables (ex. destination, ticket tier, type of plane, etc.). You'll need to know the maximum dimensions and weight for your trip, as well as whether or not your existing baggage will fit. Make sure you obtain this information straight from the website of your flying airline.
Here are a few of suggestions if you don't have any carry-on luggage:
If you're flying, a soft bag or backpack will give you a bit more flexibility. Because of its versatility in switching between a duffel bag and a backpack, as well as its easy-to-organize inner pockets, this convertible backpack is an excellent option. Soft bags are often lighter and simpler to fit in both the airline baggage check and the overhead bins.
In the meantime, if you need a rolling luggage, a structured suitcase is a fantastic choice. When selecting your baggage, make sure it's smaller than your airline's restriction, or you risk it not fitting in the luggage check (which may result in you having to pay for checked luggage at the gate – not ideal!).
If you're not flying, you'll have a bit more leeway in terms of luggage selection, so choose one that fits your trip plans. When I'm going on a beach camping trip or expecting to encounter cobblestone roads or pathways, I've discovered that traveling with a bag makes things simpler.
Step 2: Gather your carry-on luggage items.
When: Whenever possible
While many carry-on bags offer plenty of internal pockets, there are times when you simply need a little more organization. If you're anything like me, these packing cubes may just become your new favorite travel item.
These helpful little organizers have made packing so much simpler for me that I will never pack without them again! It's like traveling with a mini-dresser, which I enjoy. There's no need to unpack and repack with these bag organizers since they work like drawers (unless you want to). They also hold your belongings, allowing you to make better use of your limited space!
You may also want to buy a thin toiletry bag (I use this one and enjoy that it can be hung up on the counter when you get there to conserve room) and a transparent TSA-friendly liquids bag (more on that in Step 3).
Step 3: Get your travel drinks and first-aid kit ready.
When: Whenever possible
Of course, this step may be completed later in the packing process, but I like to have these two parts pre-packed since it simplifies the entire packing procedure. It also gives me greater confidence when I pass through security since I know my liquids will not be spilled because I took the effort to properly prepare them.
When packing your carry-on liquids, keep the following recommendations in mind:
Get yourself a 3-1-1-compliant tote. (This one appeals to me.) Whatever you select, keep in mind that it can't be more than a quart in size.
All liquid containers must be no more than 3.4 ounces (100 milliliters). Remember that the size of the container, not the quantity of goods within, is used to determine this.
Choose travel-size items or reusable travel containers. If you can locate your preferred brands, travel-size items are a wonderful concept, and they definitely deliver on the convenience aspect. Packing your own travel containers, on the other hand, enables you to always have your favorite shower and hair products on hand while just bringing what you need (I like these ones for soaps and these containers for hair and makeup products).
Look for good product formats if you're in the mood to try something new. This is another another smart method to reduce the amount of drink you carry. Why not use a shampoo bar or a stick of sunscreen?
My liquids bag is always ready for a two-week trip. When I get home, I refill my product containers and am ready to hit the road again!
My tiny first-aid kit contains nothing particularly noteworthy. I simply bring the very minimum — enough to treat a minor cut or combat motion sickness. Despite the simplicity of my equipment, I always have things packed and ready to go. It's one less thing for me to be concerned about while I prepare for my trip.
Step 5 includes both my liquids and first aid kit packing lists.
Step 3: Begin putting together your capsule wardrobe.
When: Approximately 7-14 days before to departure
This is the most important step that makes traveling with just a carry-on so much simpler (and it's also the most enjoyable!). It's time to start thinking about your capsule wardrobe!
If you're unfamiliar with the phrase, a capsule wardrobe is a small selection of adaptable clothing that can be mixed and matched to create a variety of looks.
Of course, as you would expect, flexibility is the key here. My warm-weather travel capsules typically only contain 6 to 10 basic items of clothing, plus a bathing suit (I purchased this one for my last beach vacation and adore it! ), exercise gear, undergarments, and sleepwear, so each piece must be carefully chosen.
How to put together a beach capsule outfit
If your beach trip is shorter than four days, you may go with six essential things as a general rule. You'll need around 10 to 12 basic wardrobe pieces if you're gone for 5 to 14 days. Of course, you'll want to think about your itinerary and whether or not you'll have access to washing facilities throughout your vacation.
Three shirts, two bottoms, and one dress that can serve as a beach coverup are usually included in my 6-item beach capsule. If all of the things match, I'll have at least seven distinct costumes to select from throughout my vacation.
Similarly, my 10-item vacation capsule would consist of five shirts, three bottoms, and two dresses. If all of the things match, I'll have 18 distinct ensembles to select from throughout my vacation.
Here are a few of my favorite capsule wardrobe planning suggestions:
Pick a single color narrative and stick to it. Your outfit will be made up of neutrals with a pop of color. I typically use my scarf as the foundation for my color narrative since I always travel with one.
Every item must be compatible with the others. This advice complements the color story guideline by allowing you to get the most use out of your travel outfit. The only time you should select a single-use piece of clothing is if you require it for a particular activity or occasion, such as a wedding. Even so, you should try to select a piece that may serve several purposes.
Easy-to-use multi-purpose products are your best buddy. The scarf you wore on the aircraft, for example, may most likely double as a sarong and a pashmina (if the evenings get cool). For sun protection, a rash guard may be worn as a shirt or coverup. A tank top may be made out of a traditional one-piece.
Many carry-on travelers like to use a visual closet app to arrange their trip capsules. I don't usually prepare my travel outfits in this manner (I use a Google spreadsheet), but you may like it.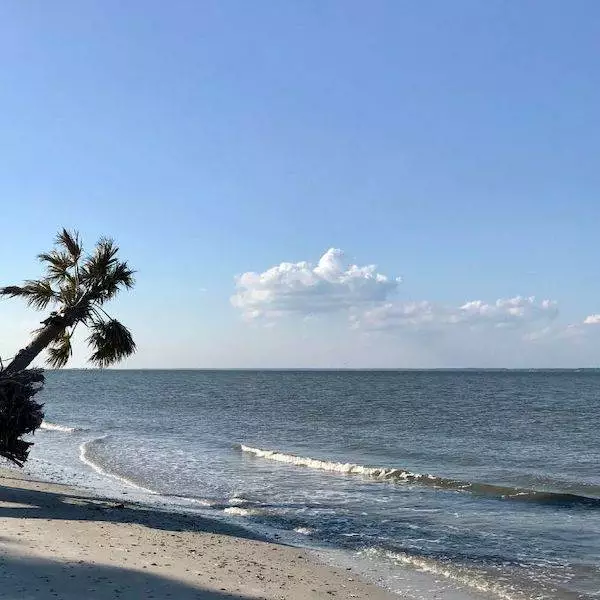 Step 4: Look at the weather prediction for the foreseeable future.
When: Seven days before to departure
Simple, but essential. You'll need to know what kind of weather to anticipate while you're gone in order to be sure that you're adequately prepared.
Are you preparing for scorching summer days, chilly evenings, or wet weather? Check the weather prediction a week before your trip to get an idea of what to expect.
Step 5: Make a packing list by hand or on paper.
When: Seven days before to departure
So now is the time to start packing. When packing your carry-on, I've divided down the basic categories and recommendations to keep in mind. If you have a personal item that you can't live without, make sure it's on your list.
I would suggest making your list at least a week ahead of time. This provides you some more time to gather things you may not have on hand.
While you may want to put this off until the night before, I've found that having a documented packing list helps me get through the stages that follow much more quickly. It also makes the 24-hour period leading up to departure less stressful. And packing up at the end of the trip is a lot simpler since I know precisely what I've packed, so I'm far less likely to forget anything.
Here's where you can get a free printable carry-on packing list.
If you're going on a beach trip, use our carry-on packing checklist to make sure you don't forget anything:
Essentials
These are the items you should never leave the house without. Some of them may not be required if you're just going inside the nation, but this should serve as a starting point for your packing list.
Passport
I save space by utilizing a digital wallet for my boarding pass.
Itinerary – This goes in my digital wallet as well (unless I'm going on a multi-country vacation and expect to be asked for it at customs).
Records of vaccinations
Credit cards are accepted.
a driver's license or other form of identification
Contact information in case of an emergency
Insurance for travel
Photos the size of a passport (visas) (if necessary)
Obtaining a visa (if necessary)
Currency exchange (if traveling out of the country)
All of the above-mentioned travel papers in duplicate* – I keep them on a USB flash drive in my first-aid kit when I travel.
Clothes
Here's a rough idea of what you'll need for your beach trip in terms of clothes. You've already planned out your capsule wardrobe, so all you have to do now is put your belongings into your packing cubes.
3-5 x 3-5 x 3-5 x 3-5 x 3-5
2-3 pairs of bottoms
1-2 dresses
1-2 sets of sleepwear
Wear x 1-2 times throughout your workout
1-10 x 1-10 x 1-10 x 1-10 x 1-10
1-3 pairs of bras
2 swimsuits
1-3 pairs of socks (optional)
Jackets and coats (optional)
Socks aren't required unless you intend to wear shoes. And the clothing isn't required unless the weather prediction indicates that you'll be exposed to the elements (I usually pack a scarf that I can wear as a pashmina just in case).
Footwear
You're going to the beach, therefore you'll most likely be walking around barefoot on the sand! Bring just what you need. Your first pair of sandals will serve as your beach shoes for the bulk of your vacation.
Consider the activities you'll be performing on your vacation while selecting your second pair. Do you want to eat anything special? Bring a pair of dressier sandals. What about ziplining through Tulum? Bring your shoes with you. Kayaking? It's possible that you'll require water shoes. You may be able to get away with just one pair of shoes depending on your vacation.
Sandals or flip flops are ideal for a day at the beach.
Dressier sandals OR sneakers (if required, otherwise skip!) as a second pair of shoes.
Accessories
Since switching to carry-on only, I've found myself traveling with less accessories, but here's what you'll find in my bag:
Sun hat with a wide brim
Belt
Day's Purse
Wallet
Scarf
Sunglasses
Case for Sunglasses
Purse – Evening (optional)
Keep an eye on things (optional)
adornment (optional)
Unless you're certain you'll use them, skip the watch, jewelry, and second purse. I typically go to the beach without a watch or jewelry since there are less things to keep care of!
(Also, how many times have you packed jewelry just to wear it once? This was a simple area for me to cut down on things.)
Liquids
In my 3-1-1 travel bag, I have these things on hand at all times. You don't have to do this, but if you travel often, whether or not you're going to a beach location, you'll probably find it useful.
Toothpaste
Shampoo
Conditioner
Body wash/soap
moisturizer for the body
Moisturizer for the face
Sunscreen that is reef-safe
Styling product for hair
Solution for contact (if needed)
Lipstick or lipgloss is a cosmetic that is applied to the lips.
Mascara
Concealer
SPF-protected tinted moisturizer
Hand sanitizer is a product that is used to disinfect the hands.
Bug spray in a travel size (optional)
First Aid
When I travel, these are the first aid supplies I always have on hand:
Medications on prescription
Anti-inflammatories
Band-aids
Tablets for digestion
Allergy medications
Anti-nausea medications
Toiletries
What I carry in my toiletry bag is as follows:
Toothbrush
Cap for the shower
Deodorant
Sewing kit for travel
I also use this as an eye makeup, so it's one less item to bring.
Blush
Lip balm with SPF
Pencil for brows
Ties for your hair
Pins (bobby pins)
Hairbrush in a travel size
Tweezers
Stick of mineral sunscreen
(You'll note that my luggage is devoid of cosmetics; during beach trips, I just carry the basics.)
Electronics
In the electronics area, I keep things basic. After all, we're heading to the beach! Here's my list of must-have electronics:
Cell phone & phone charger
Camera, camera charger, camera battery & camera memory card
This e-Reader is water-resistant! Don't forget to buy a nice book to read.
charger for e-readers
Adapter for travel (if necessary)
Optional
Finally, here are some more things to consider adding to your packing list:
Step 6: Practice packing your carry-on.
When to book: 5-7 days before to departure
Now that you've compiled your carry-on packing list, it's time to put it to the test. This is an optional step, although it is strongly recommended (especially if this is your first time traveling carry-on only).
Set aside an hour to go through your packing list, organize everything into packing cubes, and double-check that nothing is missing and that everything fits in your luggage. Once you've packed everything, measure and weigh your luggage to make sure you're following your airline's carry-on rules and won't be charged extra.
Why are you devoting your time to this? It allows you to see any obvious flaws in your packing strategy. You'll be able to see whether you're overpacking or if any of the things on your list are still missing. So you won't have to go to the drugstore at 11:30 p.m. the night before your trip!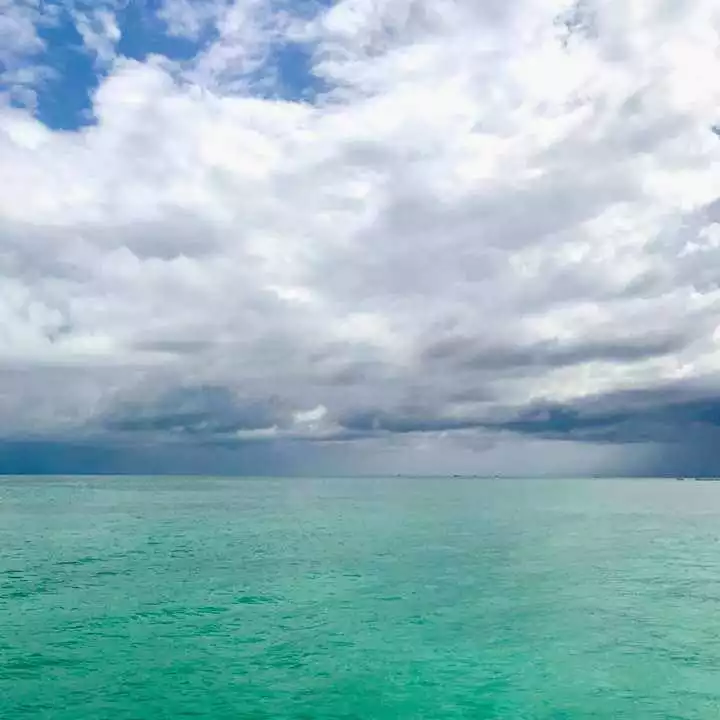 Step 7: Check the weather prediction again.
When: Between 24-48 hours before to departure
This is a simple – but crucial – step. All you have to do is double-check your destination's weather prediction 24-48 hours before you depart.
You'll use this information to double-check that your packing list has you covered in terms of weather. You'll still have ample time to modify your carry-on before your flight if there are any major adjustments.
Step 8: Put the finishing touches on your carry-on bag
When: At least 24 hours before to departure
That's it! You can almost feel your toes on the sand as you get closer to your beach trip.
Ideally, you'll finish your carry-on packing and double-check the weather prediction at the same time. This is the time to double-check that all of your belongings are safely stowed and ready to go.
If you're anything like me, you'll want to double-check that your luggage dimensions and weight are still OK. It's always better to be safe than sorry.
I suggest performing this last packing check 24 hours before travel just to alleviate packing stress. You aren't in a rush. There's no need to hurry. You have enough time to consider everything in your luggage and be sure that you've done your homework.
When packing for a flight, the last thing I'll do is double-check that my liquids bag and gadgets are readily accessible in my carry-on luggage's outside compartments. This makes it much easier to go past security.
Step 9: Take a break!
That is all there is to it. You're all set to go to the beach! Although it may seem like a lot of preparation, traveling with just your carry-on luggage is really very simple once you get the hang of it.
All you have to do now is get a cold drink, dig your toes into the sand, and bask in the sun with the breeze in your hair. Have a blast!
Was this article useful to you? Do you have any other questions? Please let me know in the comments section below.
The last few vacations we took (including one to Mexico) were great, but we've learned that we can't keep enjoying them unless we get better at planning them. So, before we head off on our next trip, we're going to list everything we take (and everything else we might need).. Read more about family beach vacation packing list pdf and let us know what you think.
Frequently Asked Questions
What should you not forget to pack for a beach vacation?
Sunscreen, a hat, and sunglasses.
How do you pack for a beach vacation?
You should pack for a beach vacation by packing for the weather. Pack light and pack smart, so you can enjoy your time in the sun without worrying about what to wear or carrying too much weight.
What should I pack for a 7 day beach vacation?
You should pack a swimsuit, sunscreen, sunglasses, and a beach towel.
Related Tags
This article broadly covered the following related topics:
what to pack for beach vacation woman
beach day packing list
beach packing list
beach vacation packing list
family beach vacation packing list