Ready for a vacation, but not sure if you should stay in a hotel or rent a house? Well, there are plenty of advantages to renting a house instead of a hotel room that you may not have thought of. From more space and privacy to cost savings, read on to find out why renting a house should be your next vacation decision!
Advantages of Renting a House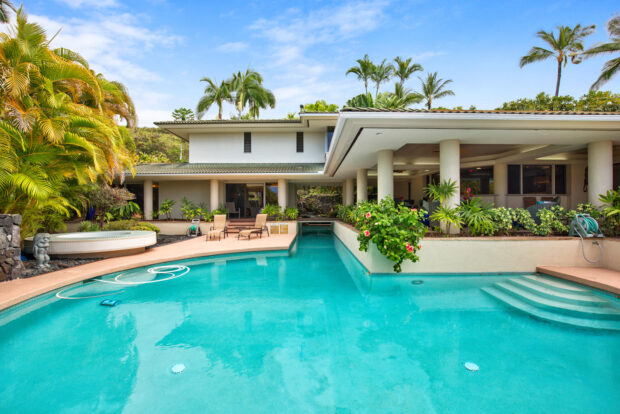 One of the biggest advantages of renting a house for your vacation instead of staying in a hotel is that you have much more space and privacy. Instead of being confined to one room, you can enjoy all the comforts of home in an entire house or villa. You have full access to all the beds, bathrooms, living areas and kitchens. This makes it easier for your group to stay together during your vacation; no more splitting up among different rooms! Furthermore, some of the best vacation rental homes often allow you access to amenities such as hot tubs, private pools and patios – amenities that hotels cannot offer.
Another advantage is that these houses tend to be cheaper than hotels when you are traveling in a group or with family. When everyone shares the cost of renting a single dwelling, it often works out cheaper than booking multiple rooms at a hotel. This can help save money overall while still offering all the same luxuries and benefits without having to compromise on comfort.
Finally, when you rent one each member of the team will have their own private area. This gives you more freedom and space than any hotel could offer – especially if you book accommodation with multiple bedrooms or guesthouses! With extra room comes certain liberties like doing laundry without worrying about anyone else getting involved or extra entertainment options like playing board games or having movie nights together – luxuries that simply aren't possible in a cramped hotel room with limited space.
Flexibility of Renting a House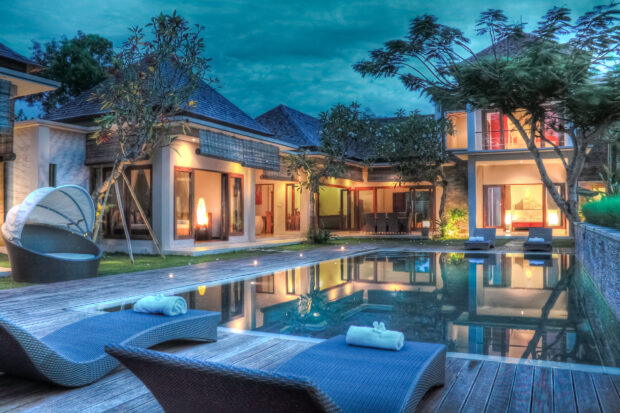 One of the biggest advantages to renting a home rather than staying at a hotel is the flexibility that it offers. Vacation rentals provide an opportunity to customize your stay and do it in such a way that still provides some of the luxuries of home. You may choose to enjoy the luxury amenities that are typically available in higher-end vacation rentals, or take advantage of having an entire house for yourself, complete with its own kitchen so you can save money by cooking your own meals.
In addition to having more room and a full kitchen, you can also benefit from features such as:
large backyards
balcony views
multiple bedrooms and bathrooms
access to private swimming pools
and more.
With so many options available when you rent a house instead of staying in a hotel room – especially if you're traveling with your family – it's easy to understand why people often opt for vacation rental homes.
Privacy of Renting a House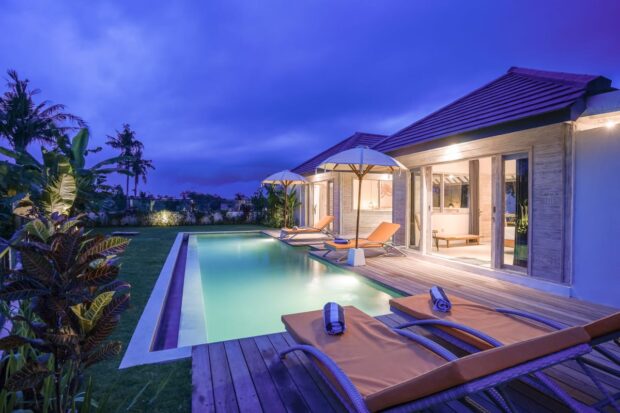 When you rent a house instead of staying at a hotel, the benefits can extend beyond just financial savings. Privacy is one of the greatest advantages to renting a house while on vacation. With your own rental, you won't have to worry about hearing other people in neighboring rooms or getting disturbed due to housekeeping at all hours of the day. You also won't have to worry about following hotel guidelines or laws as you would if you stayed in a hotel.
Privacy isn't just for your own peace and relaxation; it comes with added safety. With your own vacation house, guests have greater control over who is coming and going from their vacation space without having to concern themselves if uninvited visitors may be able to access their room due to hotels having larger groups of people coming and going.
If privacy is an important factor for your next vacation, consider renting a house as an alternative to staying in a traditional hotel. With various options available, you can find the perfect rental that best suits the needs of you and your entire travel party!
Comfort of Renting a House
Doing this for your next vacation provides a plethora of advantages over staying in a hotel. The most obvious one is comfort—you get the benefit of having an entire home to yourself with no need to worry about noise or crowded public spaces, such as hotel lobbies. You don't have to worry about construction taking place near your room or your neighbor's loud television, since you'll feel like you're in your own special spot instead of being part of a huge structure. Plus, no waiting in line at check-in or having someone come into your room at awkward times to make sure everything's up to code!
Additionally, if you choose the right house for rent, you may also get access to various amenities that could greatly enhance your stay and make it much more enjoyable. This can include:
Access to swimming pools and hot tubs
Extra space for large groups or family members who may want to join in on the trip
Private movie theatre rooms
State-of-the-art kitchens that allow you and your family or friends to cook up delicious meals together during your stay
Safety of Renting a House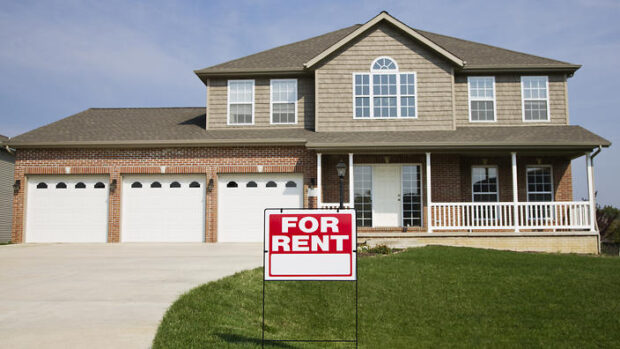 Renting from a trusted source is often the safest and most secure option for your next vacation. Doing this through an established property management company ensures that the house you are renting has been inspected for safety, cleanliness, and security. Property managers often require both the renters and owners to enter into a mutually beneficial rental agreement in which both parties agree to their rights and responsibilities throughout the rental process.
Additionally, this offers many amenities not typically found in hotels, such as:
Fully equipped kitchens
Private bathrooms
Spacious living rooms
Outdoor areas
Most property managers also provide additional services such as on-call staff, concierge services or even shuttle services on request to bring extra peace of mind while away from home. You may also find that with families or larger groups looking to stay together, there are more affordable options available when renting a house than booking multiple hotel rooms.
Conclusion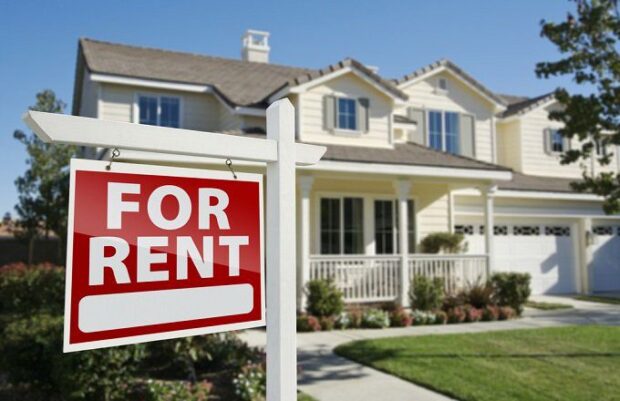 Renting for your next vacation can give you the comforts of home, provide the opportunity to save money, and possibly introduce you to new people and cultures.
From a large estate in the rolling hills of Tuscany to a cozy cottage in the heart of Taos, vacation rentals come in all shapes, sizes, and locations. Whether you prefer an uber-luxury villa with a chef or a simple one bedroom cabin tucked away in an idyllic spot, there is sure to be something perfect to fit your needs.
With rental homes available worldwide and in nearly every price range imaginable, now is the ideal time to rent out your dream retreat.