We have been in routh situation in the last years of declining tourism due to covid. It affects any company in the world, among them Emirates which has analysts that can calculate the traffic and how much people travel during the years.
The Emirates president had an interview where he announced that tourism will rise by 2023 and recover the recents problems that we had.
Emirates is valuable sources data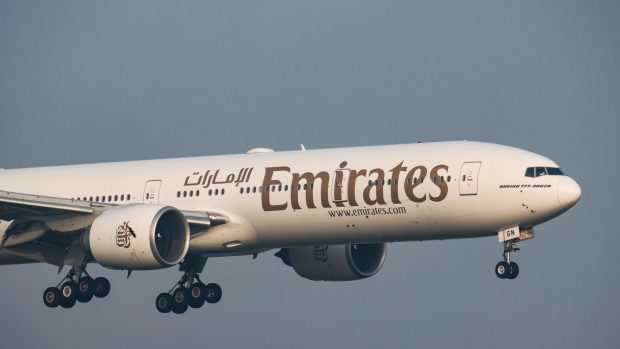 The company knows all the data and if the president believes in the future of travel by 2023 we better believe him.
They have enormous budgets and abilities to predict what is going to happen.
When we have more tourism again it means more people travel and less restrictions and covid requests. More people get vaccinated every day.
How will the world look by 2023?
More tourism anywhere. People will travel maybe 2-3x more than now. You wil airport like Dubai full of people waiting for their connections flights. You will see countries like the USA, Thailand, Spain, Turkey and other popular destinations full of tourists from all of the world.
The future is going to get better and better and it is good for everyone, for the people who suffer less restrictions and for the companies like Emirates who have more money.
Why are restrictions we have now on flight that stop us from real freedom?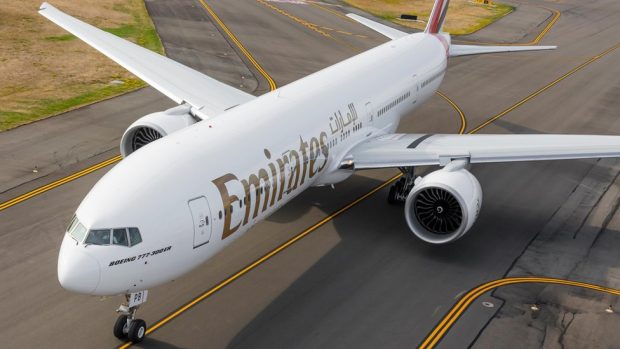 Because of the covid situations there are more restrictions. Many countries like Argentina (For example) Ask us to provide full insurance for covid in order to get in.
Many countries stop their borders completely for certain countries.
There are more docs that you need to bring in order to enjoy your vacation and it makes tourists that want to travel have more problems. People need to bring return tickets instead of just going on one-way tickets and everything seems harder now than before.
The President of Dubai believes that in the future by 2023 everything is going to change to our favor and we will see tourism prosperous again.
Emirates airlines now have airlines in nearly any country and people trust them as valuable sources of information. Especially when it comes from ther presidents.
Can Emirates hold my ticket for 72 hours?
They don't have this function like Qatar airways but you can always get dummy air ticket for dubai. This not a real ticket is work for fun or for proof of onward travel purposes.
Where people need this ticket when traveling one-ways.
Example how do Emirates flight tickets look?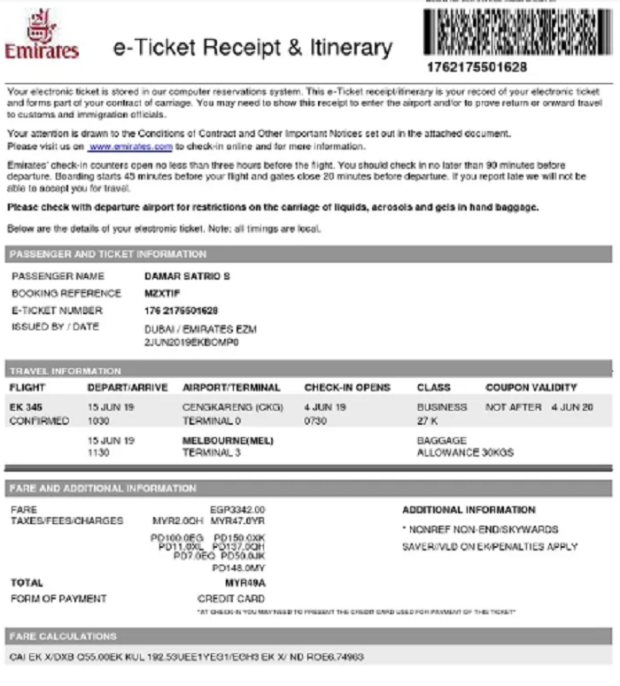 We found a ticket from google where you can get a taste of how their tickets look. Is pretty standard and an average looking ticket. However, their airlines are more than average and on the top of the food chain.
Emirates has on their luxury airlines economy class and business and first class. You can order a ticket based on your economic situation.
The ticket looks pretty standard though if you wish to book a ticket for Dubai just for fun (not real ticket) you may try a dummy emirates ticket.
Keep in mind that you can't use it for realt travel purposes and is only for fun.
We have attached a photo below of how the Emirates ticket looks.